Your iPhone is a gateway to a world of music! But you already knew that. So the question is: how do you play all those millions of tracks (as well as sound for TV shows, movies, and games) through a speaker? I'll walk you through the options, starting with the simplest.
The easiest, most cost-effective solution: a Bluetooth speaker
It doesn't get much simpler or more convenient than a portable Bluetooth speaker. It's compact, you can take it anywhere, and it'll play any audio that your phone can play. Spotify, Pandora, YouTube, that cute video of your dog barking at the TV – if it makes sound on your phone, you can hear it through a Bluetooth speaker.
Portable Bluetooth speakers have another benefit: they all have built-in batteries. That means you can charge them up and take them anywhere. Every other category of speaker needs to be plugged in to work. Keep that in mind when you see the term wireless – it's referring to a wireless connection to your phone. There's no getting around the power cable.
A bigger, better Bluetooth speaker
If a Bluetooth speaker sounds good, but you want better sound, get a wireless home speaker. These are single speaker systems that you put in a room and leave there. They're a little bigger and need to be plugged in all the time. But they can offer really nice sound with your phone.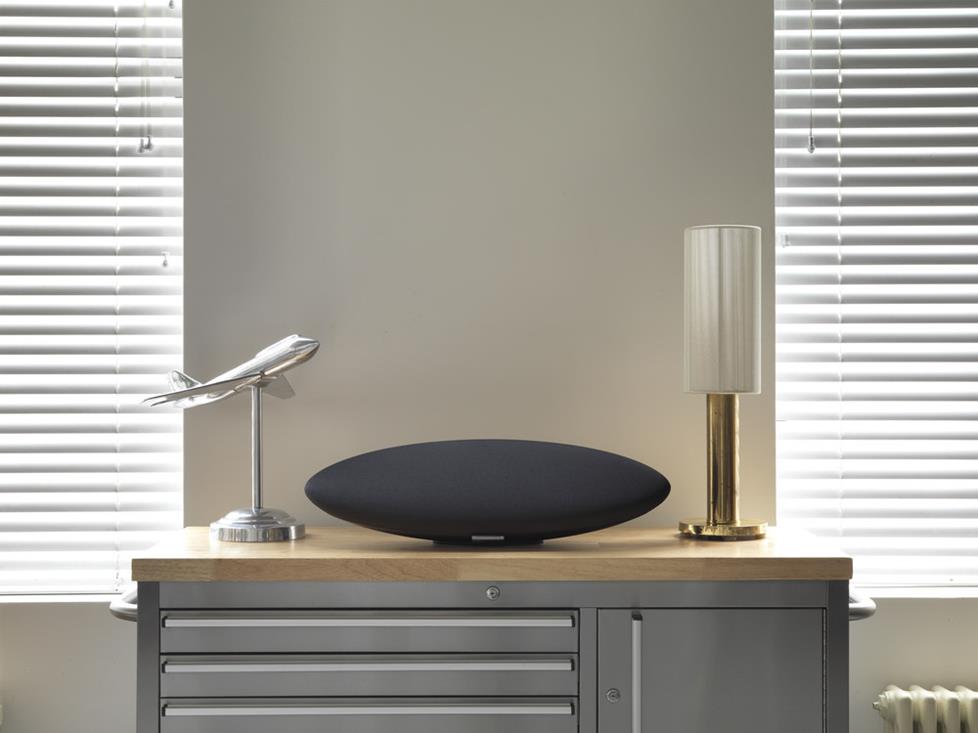 Some powered home speakers, like the Bowers & Wilkins Zeppelin Wireless, have both AirPlay and Bluetooth built in.
Most wireless home speakers have Bluetooth. There are others that have Apple AirPlay – that's another easy way to stream music wireless from your iPhone, iPad, or Mac.
Want speakers in more than one room?
Music isn't just for the living room – it's for the kitchen, the bedroom, the bathroom, and everywhere else in your house. If you're shopping for more than one speaker, you should consider a wireless multi-room system. These are wireless home speakers that can play independently or in sync with each other – all controlled with an app on your phone.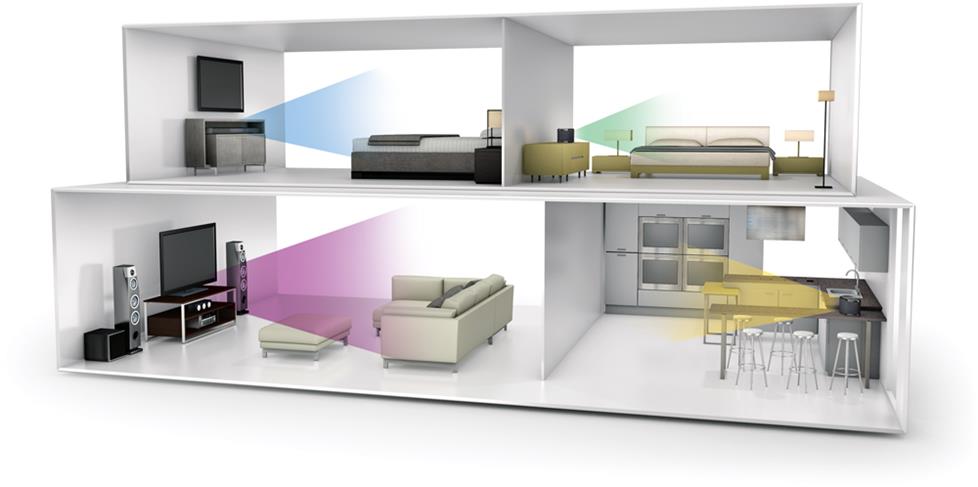 A wireless multi-room audio system can play different music in different rooms.
The most popular multi-room system is Sonos. It's a great place to start if you're interested in multi-room systems. Sonos (like all multi-room systems) uses Wi-Fi to stream music from the cloud using your phone as a controller. It's compatible with all the big music services, like Spotify, Apple Music, Amazon Music, and Pandora.