Your smartphone and your Internet connection give you access to an endless supply of music. And wireless speakers and audio systems give you lots of new ways to listen. So many, in fact, that it's not easy to choose the best gear for your situation. Read on — we'll help you figure it out.
What we mean by "wireless"
The term "wireless" is a source of some confusion. You can stream music from a smartphone, tablet, or computer to wireless speakers and components. And some wireless speakers and components connect to each other via a wireless network. But there's one wire that remains — the power cord. Wireless home speakers and components need to be plugged into wall outlets. Even portable speakers with built-in batteries need to be plugged in to recharge.
Where do you want to listen?
Knowing where and how you want to listen helps you quickly narrow the field. Below are four of the most common ways people use wireless speakers and audio systems.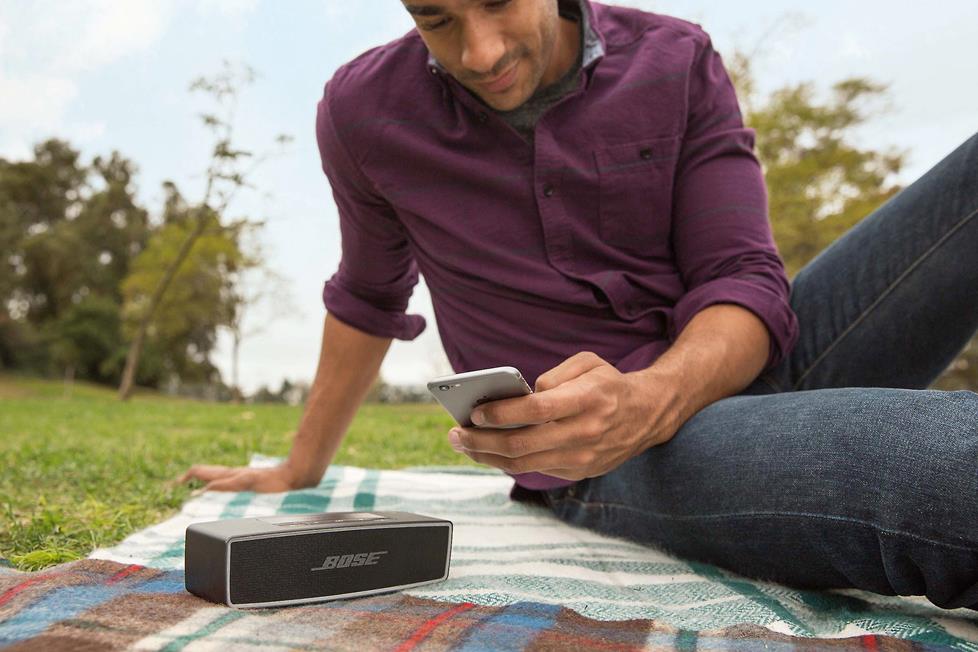 1) On the go
Portable Bluetooth® speakers come in a variety of sizes. There are ultra-portable ones that make great traveling companions. Big, beefy models will liven up your tailgate parties or other outdoor get-togethers. Some models are even water- and shock-resistant mdash; ideal for camping or poolside fun.
2) In a den, kitchen, or other single room
Want good sound in a bedroom, den, kitchen, dorm room, or apartment? A portable Bluetooth speaker can work. But you'll get richer, more robust sound from a wireless home speaker.
Wireless home speakers draw power from a wall outlet, rather than batteries. They're larger and more powerful than portable models. They make a good alternative to a component stereo system if space is tight (or if you prefer the simplicity of a single-box system).
Stand-alone vs. multi-room speakers
In this section we cover wireless speakers that stand alone. That means they aren't capable of joining a networked multi-room audio system.
Before you make up your mind, consider multi-room wireless speakers, too. You may need sound in just one room today, but think about your future. You can start with a single multi-room speaker and add more later.
Bluetooth
Larger Bluetooth powered speakers are just as simple to use as their portable counterparts. Just place one in your room, plug it into a wall outlet. It's ready to receive whatever audio you can play through your smartphone, tablet, or laptop.
Using your phone to send music to a Bluetooth speaker is super convenient. But what happens when a call comes in? The music stops. It also stops when you carry your phone beyond the speaker's wireless reception range (usually about 30 feet).
AirPlay
Do you use an Apple iPhone, iPad, or Mac? A wireless powered speaker with AirPlay gives you some additional benefits. For audio, the AirPlay advantage is mainly for streaming music from your computer.
3) Multiple rooms throughout your home
Some wireless speakers can be linked to together on your home Wi-Fi network. You control them with an app on your smartphone or tablet. But unlike Bluetooth speakers, Wi-Fi speakers connect directly to online music services or your computer's music library. The music keeps on playing when your phone rings or when you take your phone to another room.
Music in any (or every) room
Wireless multi-room audio systems offer lots of flexibilty. Play an Internet radio station in the family room, selections from your computer's library in the kitchen, and a Spotify playlist in the den — all at the same time. Or play the same song in multiple rooms. Having a party? Let your Pandora party mix ring throughout the house!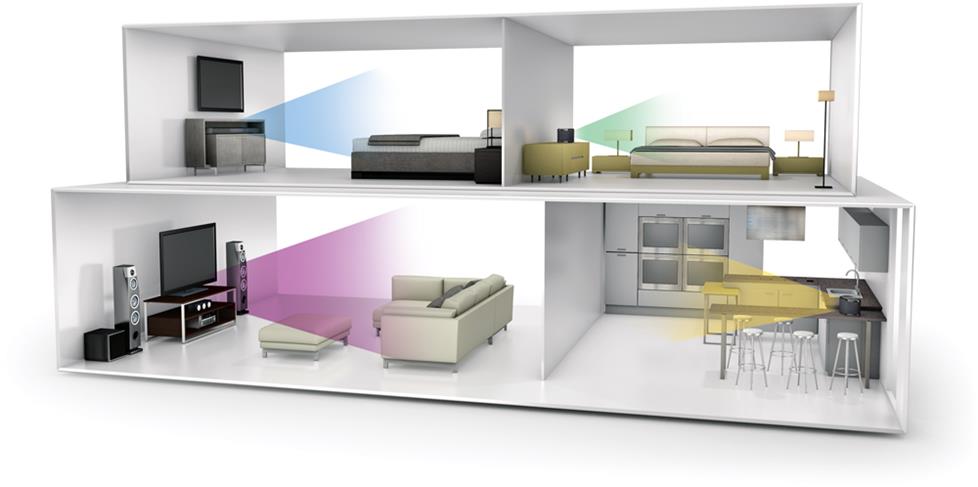 A wireless multi-room audio system can play different music in different rooms from different sources…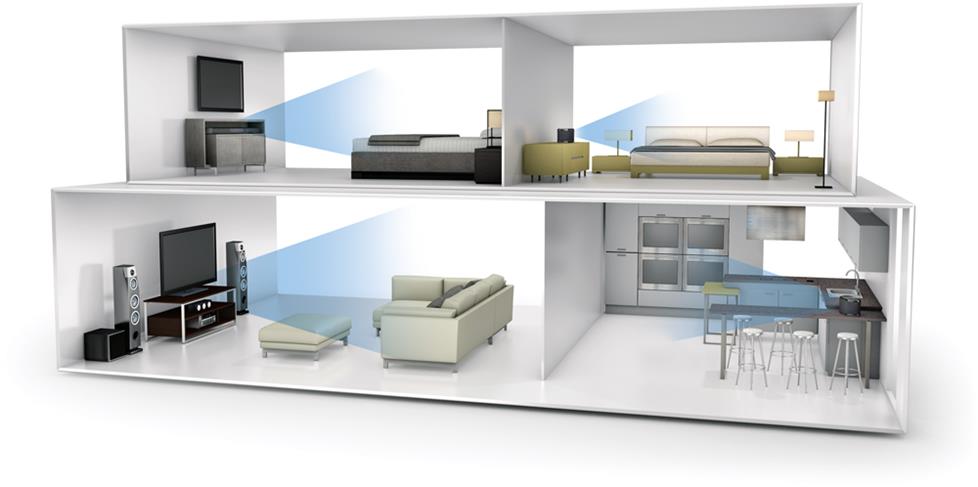 …or play the same song all throughout the home.
Use your existing speakers with a multi-room system
Most wireless multi-room audio systems offer more than just powered Wi-Fi speakers. They also have devices that can connect your existing audio/video gear to the wireless system.
4) Home theater room or family room
If you like having a traditional home theater or home audio setup with a receiver being the heart of your system, good news. Many receivers now come with network connections and some type of wireless technology. This lets you enjoy music streamed from your smartphone, tablet, computer, or the Internet.